Havengrid Group
International Real Estate
Havengrid Group with over 10 years in business tourist accommodation, develops and markets exclusive real estate projects, in a great economic development in Countries, mainly in Central and South America.
The projects are designed to meet the needs of each client, in case of purchase to spend their holidays or as an opportunity for profit and other safe investment.
Havengrid Group sells its own projects directly and through selected Partners and, in exclusive partnership with the spanish group Iberostar, offers luxury properties located within some of the best golf courses in Latin America, as in the Dominican Republic, Mexico and Brazil.
It also offers to customers and investors the opportunity to enter into contracts for the management of property which, in addition to the convenience and comfort for the owners, allowing them to receive a yield from the rent, in some cases even with Guaranteed Yield.
Havengrid Group has a direct presence in some of the strategic Countries for its core business, with executive offices, even with Havengrid Point, where customers and investors can find all the information on the projects proposed by the group and organize trips and vacations, even in wonderful places where there are properties proposed.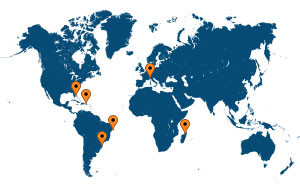 Brazil – Maceió, San Paolo
Italy – Milan
Usa – Miami
Madagascar – Nosy Be
Dominican Republic – Bávaro




Havengrid Group search new partners.
More info